Heating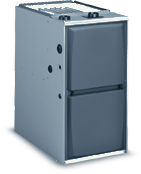 A&Z Mechanical, Inc provides heating service and furnace repair to Colorado Springs and its surrounding areas. Our comfort advisers are highly trained to ensure that business owners and homeowners are warm and comfortable through the cold winter months.
Heating Installation in Colorado Springs
Don't let winter sneak up on you; call A&Z Mechanical, Inc today for a complete heating system tune-up! Our team is here to prepare you for the cold months ahead. We offer comprehensive testing and evaluation of your existing system as well as a variety of choices for heating replacement. A&Z Mechanical, Inc technicians are fully trained, licensed, and insured to work in your home. Quality is our priority and all our work is 100% guaranteed.
Heating Maintenance for Colorado Springs
We've been in this business for a long time and we know heating systems and furnaces. No matter what model of furnace you currently have, our team is equipped to provide the service or repair you need. No job is too big or small and with A&Z Mechanical, Inc, you know our repair work will be both reliable and affordable!